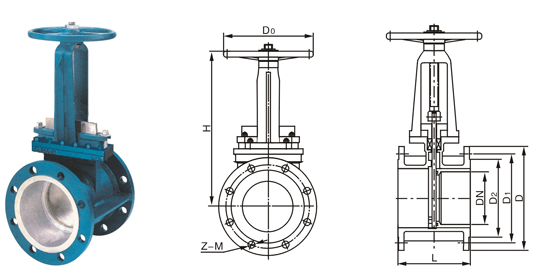 Product Description
This valve is a new development to replace the conventional gate valve, withconsideration taken on the actual problems existing in the operation of gate valve in our country.
Materials of Main Parts
Body
Gray cast iron, carbon steel,
stainless steel
Gate
Stainless steel
Valve stem
Stainless steel
Sealing ring
Rubber, PTFE stainless steel, hard alloy
Structural length may be custom-made to users'requests.
Rising or nonrising stem may be available upon users'requests.